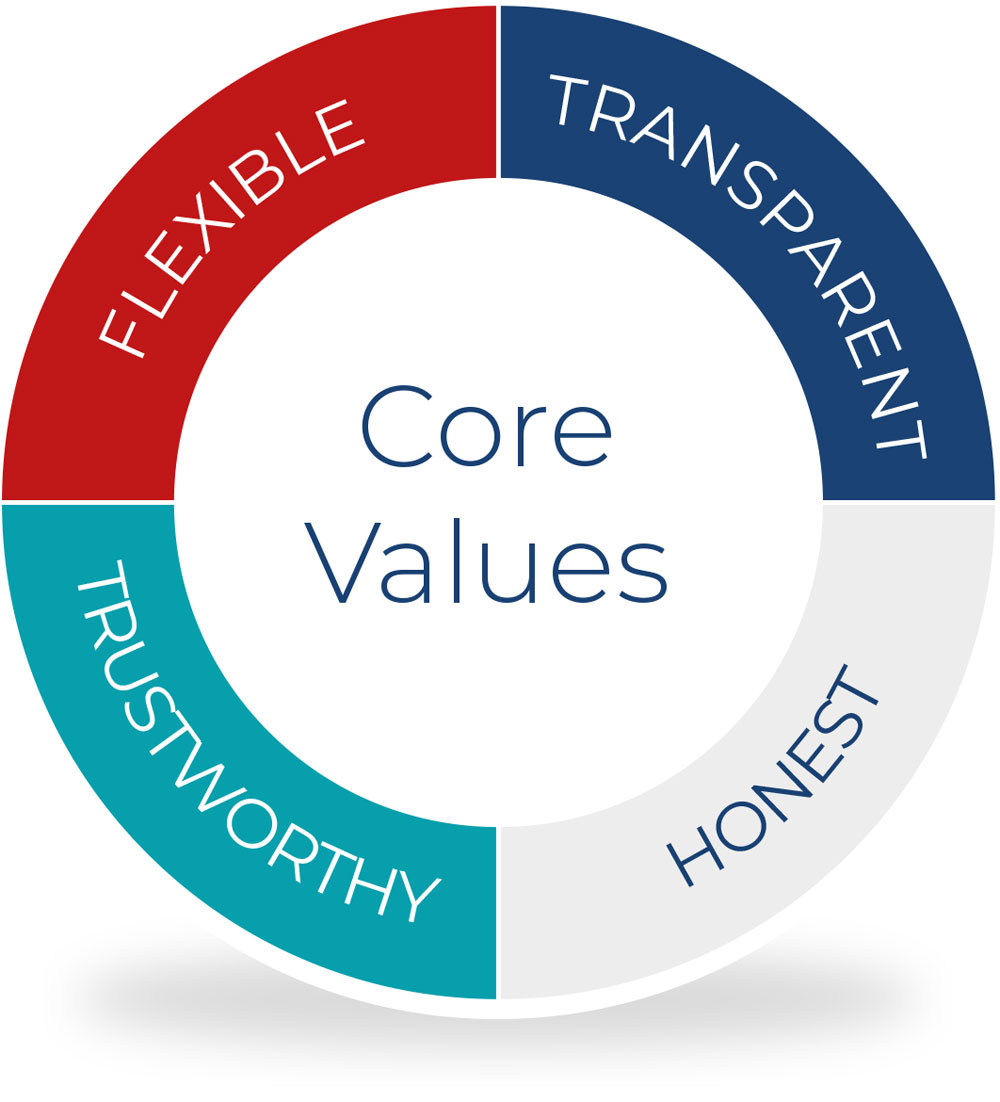 We are flexible
We're agile when it comes to negotiating commercial terms. We are not tied down by big corporate protocols or prescribed margins. Instead, we are willing to approach each assignment on an individual basis.
We are transparent
Over the last 20 years, we've come to understand how important it is to establish long-lasting relationships with our clients and our workers. And we believe the secret to our success is transparency. We're transparent in our fees - we have no hidden costs, charges or rebates. We're transparent in our commercial arrangements - we operate on a 'what you see is what you get' basis. This mitigates confusion or conflict throughout the term of our relationship.
We are trustworthy
We're aware that trust isn't an entitlement, but we think we've earnt it over the last two decades. We're well-established recruitment specialists committed to keeping their word, and we only work with clients who value trust and integrity.
We are honest
Honesty is the best policy, as the saying goes, and we believe in this wholeheartedly. We're honest and direct with all our client companies and jobseekers. Honesty allows us to cut to the chase and build trustworthy professional relationships. We have long-lasting relationships with our clients and workers, who continue to return to us year after year.
All four of our values are essential in their own right, but together, they're integral to how we deliver valued and trustworthy recruitment services.
We'd love to
hear from you.
Get in touch today!