Currently, the UK is generating around 20% of its electricity from nuclear, and although some plants across the world have been decommissioned, nuclear energy usage is still on the rise. Plants are being upgraded, and a new generation of power plants are being built.
We work across the UK and internationally, supplying skilled workers to support nuclear project delivery. So whether you're looking for a reactor operator, a nuclear safety engineer, or a shift manager; we can source the best candidates for you. Read more about how we can help you below.
How we can help you
We take pride in our recruitment process. We take time to understand each of our client's specific requirements, and our jobseekers' skill set and experience, to match the perfect candidate to your job role. We specialise in placing both permanent and contracted staff to a wide range of companies within the energy and process sector.
We're specialists, which means we understand the nuclear industry - we know the kinds of roles you need filling, we understand the skills you require, and the level of experienced workers you're looking for. We've successfully placed many jobseekers within the nuclear industry, and our flexible approach means those clients continue to work with us for many years.
There's no 'one size fits all' nuclear recruitment service, that's why we offer a variety of recruitment packages - from fully-managed to 'as and when'. We've got payment plans that reflect our desire to deliver flexibility throughout our relationship - pay as you go, or pay on a contingency basis - whatever suits your needs.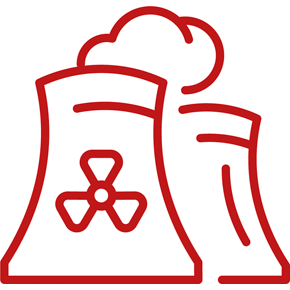 For Nuclear Recruitment
get in touch today!