Wind power is cost-effective and has become a rapidly growing renewable energy - over the last ten years, wind generating capacity has increased by 19GW. And with fewer effects on the environment than other energy sources, wind power will only be invested in further, which means more employment opportunities and a reduction in reliance on fossil fuel electricity generation.
With wind power only increasing, you'll need perm and term positions filling by a reliable and experienced recruitment provider; we could be that provider. Read more about us below.
How we can help you
At Power People, we have a reputation, both locally and nationally, for providing top-quality candidates - a reputation we've built up over the last 20-plus years. We are highly skilled in understanding specific client project needs and can fill single positions or provide entire project resourcing at high volume - there's no job too big or too small for our team.
We're confident our tight-knit team can deliver on your project needs with access to our vast network of talent. With us, there are no hidden fees; what you see is what you get-honest, transparent, and trustworthy wind energy recruitment at its finest.
Our services are completely tailored to your specific project needs. Simply pick and mix whichever services you want, and it's your decision whether you select a fully-managed service, pay as you go, or a contingency-based service - where budget's concerned; the ball's in your court.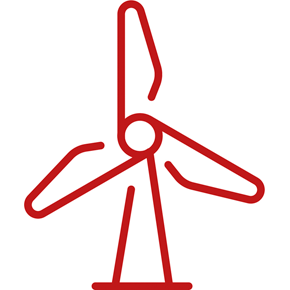 For Wind Energy
Recruitment get in touch today!