Solar energy has increased dramatically in the UK over the last five years. Capacity has increased from 5,488.6 MW to 13,259 MW from 2014 to 2019 and in 2018 alone there was a solar installation increase of 21%.
It's the energy source with the least negative impact on our environment, and it's available every day (weather dependent) - so it's not surprising that solar energy continues to be popular in both domestic, public and private settings.
If you're working on new solar installations, or require workers for scheduled or emergency maintenance, we can support you by supplying your team with term or perm positions. We've placed solar PV electricians, project developers, breakdown engineers, and projects officers. So whether you're in need of just one worker or many - we're confident we can source the best workers for you.
How we can help you
To place the best candidates, you need an in-depth understanding of the industry you're sourcing them for, and we have that. We've worked alongside many energy and process companies, placing the right candidate for the right job for over 20 years.
We take the time to understand your requirements, we're able to source at speed due to our expansive network. And with zero hidden fees and the option to pay on a contingency basis means you're in complete control.
No two clients are the same, we know that and that's why we ensure flexibility from the very start of our relationship. Pay for a fully-managed recruitment service, or pay as you go and use us when you need us; we're always on hand to give recruitment advice.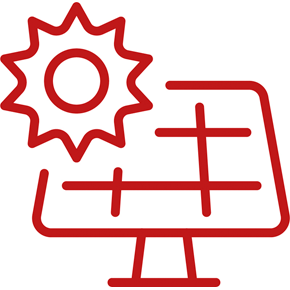 For Solar Recruitment
get in touch today!